Astro-Chakra Synergy System

®
Ascension Acceleration Healing Therapy

This healing modality is unlike any other.
It is AUTHENTIC, UNIQUE and POWERFUL.
You will love working within this amazing energy.

---
Treatment Sessions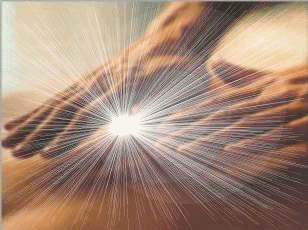 ---
Workshops
---
---
Treatment Sessions questions answered

Q: What days do you take appointments?
A: I am available to take appointments Monday-Saturday. Call me for available times.
---
Q: What should I expect the healing treatments to feel like?
A: Everyone's experience is different, however you are likely to feel a very calming and peaceful energy saturate your whole being and uplift you. Some people go to sleep during the whole session. Others go into a very pleasant and heightened state of consciousness. You are more than likely to feel the healing energy. This is a very peaceful and beautiful experience.

---
Q: What do the healings treatments involve and how long is each session?
A: The client lays on a massage table for the duration of the treatment session. Usually this modality works mainly off the body as the energy channeled is of extremely high frequency. Some crystals and / or ACSS cards may be laid on the body at various stages.
---
Q: How much is the treatment session and how do I pay?
A: A treatment session is $75 and usually lasts between 1 to 1 1/2 hours. You can pay me cash or money order on the day.

---
Q: What do I need to wear for the treatment session?
A: It is a good idea to wear loose fitting clothing and little to no jewellery.
---
Q: How long do the effects of the treatment session last?
A: This varies a lot depending on the person. Some people have felt the effect for literally months, some for days and some for a few hours.
---
Q: How often do I need to come and have a treatment session?
A: Once again this depends on the person. I always leave it up to you as only you know best what your needs are. However the more treatments yo have the stronger the effects as the treatments have a cummulative effect on your energy system.
---
---
---
---
Workshop questions answered

Q: What time do the AA HT workshops start and finish?
A: We start at 9am with a lunch break in the middle of the day and finish at around 5 to 5:30pm.
---
Q: What happens in a AA HT workshop?
A: These workshops are run on a hands on basis. All techniques in the manuals are practised and applied during the workshop so each participant completes the course with a confident grasp of the modality first hand.
---
A: It depends on the module level. However, a comprehensive manual is included with each module and usually crystal/s. For more information on specific inclusions go to;
---
A: Some post-it notes are a great idea, a pen, mayne a notebook. Something for the alter. However, you will receive an email giving you a preparation outline before each workshop.
---
A: Loose fitting clothing. Some warm socks if its winter. Cool clothes for Summer.
---
Q: How many participants are there at the AA HT workshops?
A: I usually like to keep a small group so that I can give everyone attention. So no more than 10 usually.
---
Q: How do I book and pay for a AA HT workshop?
A: TO BOOK - To book simply click 'Pay Now' icon, or send me an email through my contact page.
A: TO PAY - It is very easy to pay for the AAHT workshops. You can pay via the Paypal links on this website, or send me a cheque or money order to: Brenda Kelly, P.O. Box 5166, Victoria Point, QLD, 4165
*Be sure to that the workshop is paid in full at least 10 days prior to the commencement of the course.

---
Q: I have other questions not answered here, where do I get the answer?
A: You can email me; This e-mail address is being protected from spambots. You need JavaScript enabled to view it and I will answer any more questions you may have.
---
---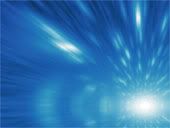 ---
---

email; This e-mail address is being protected from spambots. You need JavaScript enabled to view it
---
*Click here for 2015Course Dates
---
*Click here for further feedback and testimonials
---
Copyright© 2010 Brenda Kelly