Astro-Chakra Synergy System®
Ascension Acceleration Healing Therapy

Advanced I Module
*This course is for those who have completed Modules 1 & 2 training
See manual below

This module of the modality accesses a higher frequency of energy than previously experienced in Modules 1 and 2.
As well as offering a wider array of treatment sessions, new advanced channeled techniques, symbols and concepts are introduced.
Also incorporated into this level is new gridding initiations which work specifically with the higher frequency constellations of The Brotherhood of Light.
Exciting and original healing 'keys' are taught broadening the 'tool-kit' of the ACSS practitioner.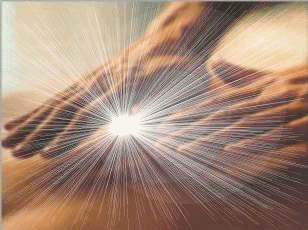 ---
The Advanced I Module is a four full day workshop which is taken over 2 x 2 day sessions, 9 00am - 5 00pm.
*Cost of course includes;
---
*Advanced I Module includes;
Advanced channeled symbols and also introducing 'Sun Chakra' symbols.
Using sacred geometry extensively through many techniques, which include Platonic Solids, crystals and other techniques.
Chakras and Outer Chakras
Working with 13 chakras in most of the techniques employed. Chakra aligning techniques.
Advanced Treatment Sessions
Many advanced Treatment Sessions using never before seen symbols and unique techniques.

These advanced initiations build on the previous initiations in Modules 1 and 2. They are unique techniques combining gridding methods and sacred geometry, such as Merkabas, within the initiation exercise itself.
Advanced Gridding Techniques
These gridding techniques cross-over into the realm of Sacred Geometry at the same time and accessing very high frequency levels, using very high frequency crystals and crystal pyramids in the techniques.
Healing Chamber of Light Techniques
Working at the DNA level accessing Light and higher frequencies in the use of the techniques which are very powerful, resulting in an outcome of heightened awareness and deeper feeling of peace. These techniques are easy to utilise, and allow for a heightened sense of energy connection and a deeper level of opening up to spiritual communication channels.
Star Ascension Chamber of Light Techniques
These techniques offer new experience of more Universal energies connecting with The Brotherhood of Light directly through their star energetic vibrations. methods of using and applying the universal energies of the constellations long known by the ancients to have a very powerful influence over our own energy systems.
All of the above techniques are in essence new and powerful treatment sessions which go beyond all the other levels in frequency, application and techniques than previously experienced.
Newly channeled information including; Radiant Tonal Crystalline Colours, Soul Sprays, Pillars of Light, Universal Numbers of Light and much, much more.
---
---
*All workshops are held between the hours of 9am to 5pm
*Cost includes; 4 day workshop, manual, crystal

*Full payment is required at the time of booking,
no less than 10 days prior to the workshop
---
To book for the Advanced 1 Module click 'Contact Brenda' below.

---
Copyright 2010 ©Brenda Kelly