AJNACENTRE PHOTO GALLERY


International Astrology Conference
Brisbane Jan 2010
Astro-Chakra stand at Trade fair
Brenda Kelly (left) & Lucy Lyne (right) at conference
We had a wonderful time at the conference. The ACSS was very well received by the astrologers. They were treated to free readings and were very excited to see first hand how this system works with astrology and takes the readings to a whole new level.
A big thankyou to Lucy for her time and all of her amazing and accurate readings.
---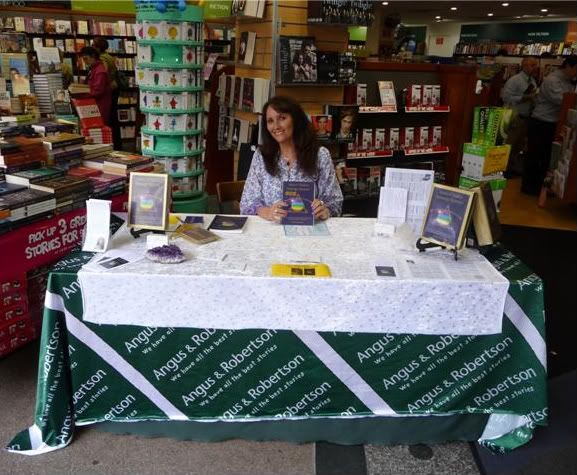 Brenda at Brisbane City Angus & Robertson - book signing

---
Brenda at Carindale Angus & Robertson - book signing

---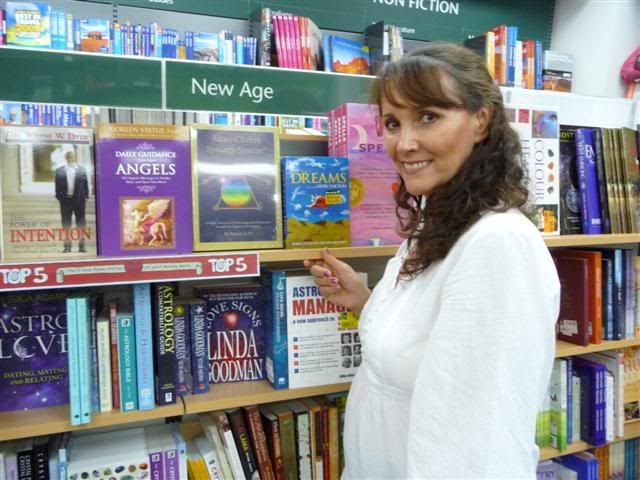 Brenda with her ACSS book in the Angus & Robertson bookstore
---
---
ACSS ASCENSION ACCELERATION HEALING THERAPY
Astro-Chakra Synergy System Ascension Acceleration Healing Therapy
treatment sessions using crystals and the ACSS set.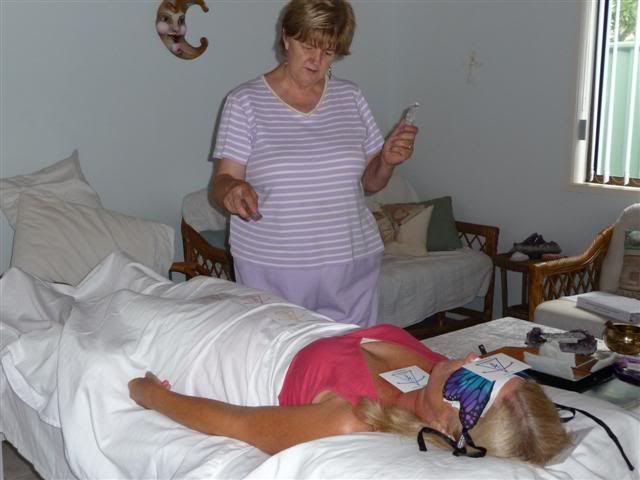 Practitioners; Lucy Lyne (healer/instructor) and Wendy Lee (on table)

---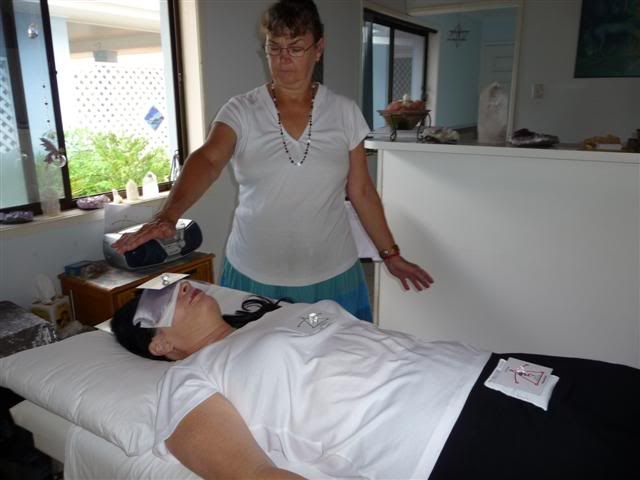 Qualified Instructors ; Merlene Anderson (healer) and Paula Bendel (on table)
---
In December 2008, the Astro-Chakra Synergy System® became available for the first time through 'Angus and Robertson Bookshops'.
It was the culmination of an 8 year dream for Brenda. There have been many successful book launches in Brisbane and, as Brenda shared, 'it showed me by the way the 'Astro-Chakra Synergy System®' was so well received, that people are now ready to embrace a broader, more spiritual element into their lives. They are looking for new ways to explore the other dimensions now opening up, to enhance their spiritual growth. There is always a lot of interest in something new, but also in something that is easy to use and really works for them the moment they try it.'
---